04/11 CALRISSIAN 2nd in UBS Sprint Preis
3yo versatile colt placed in two Derbies before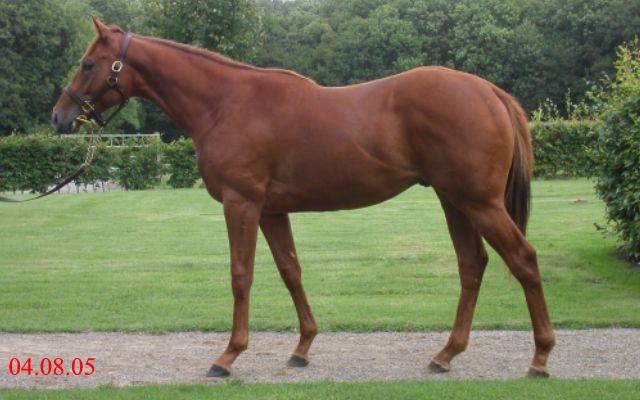 3yo CALRISSIAN (Efisio-Centaine), bred by Graf und Grafin Stauffenberg finished second in the UBS Sprint Preis, L. in Cologne. Placed in the Norwegian and Swedish Derby over 2400m the colt has been turned into a sprinter, finishing in the frame of a Stakes for the second time - but now over 1400m. The colt is owned by Provence Hotels Holding and in training with Lars Kelp in Denmark. CALRISSIAN has already won 3 races this year and may now head to the Dubai Racing Carnival.
CALRISSIAN is the third Stakes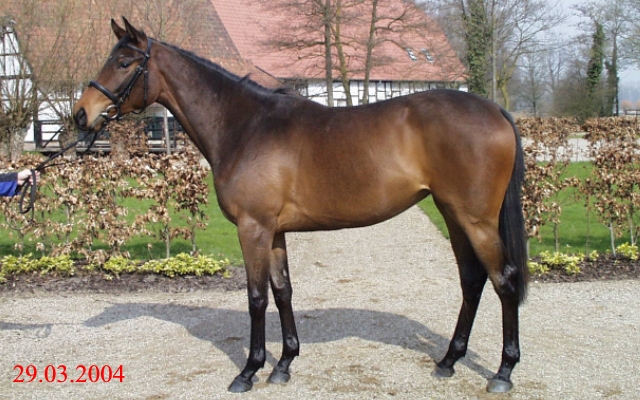 performer out of German Oaks winner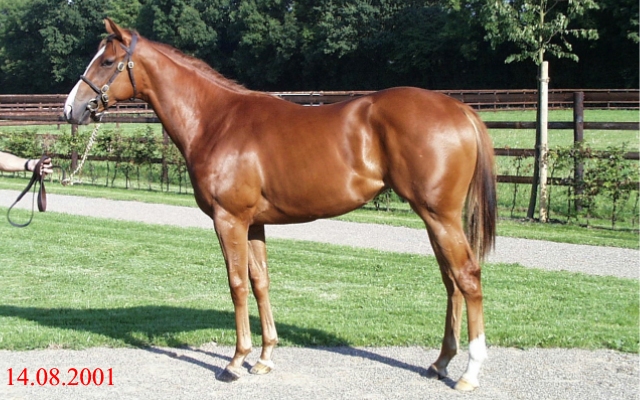 CENTAINE, purchased as a yearling and racing in our colours. First came the German Stakes winner CLOUDY BAY (by Zilzal, photo right as a yearling) from the first crop bred and raised at Schlossgut Itlingen. She was in training with Andreas Schuetz. Next was the Gr.3 placed Listed winner CLIFFROSE (by Monsun, photo left as a 2yo). As a 2yo she was in training with Mikel Delzangles in France, but was moved to Erika Maeder in Germany, after wintering on the farm. Now she is continuing her career in America under the care of Jonathan Sheppard.
CENTAINE has the yearling filly CENT CHEVEUX BLANC (by Pentire, photo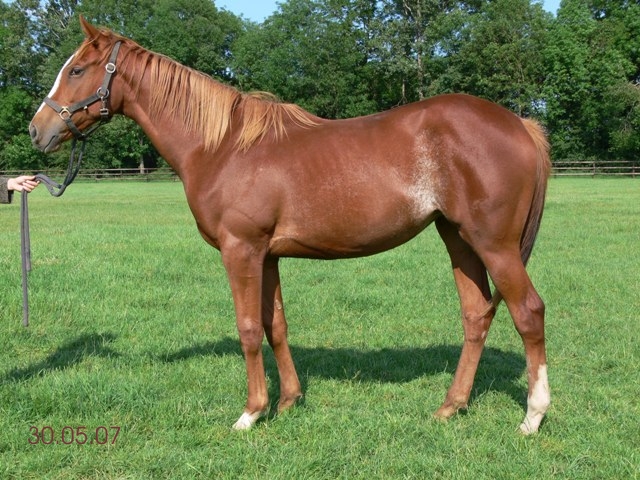 left), which is going into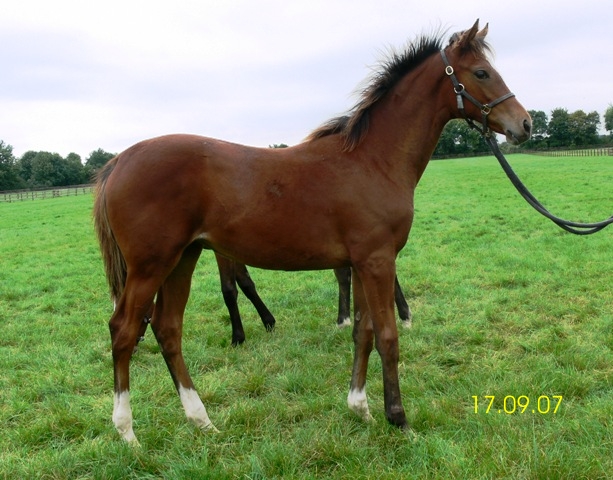 training for her breeders. She is going into training with Waldemar Hickst, who used to be the work rider of her dam CENTAINE and has started a successful career as trainer. The mare has a 07 filly C┬┤EST L┬┤AMOUR (by Whipper, photo right) and is in foal to SHIROCCO.