02/10 FEET OF FLAMES won again in France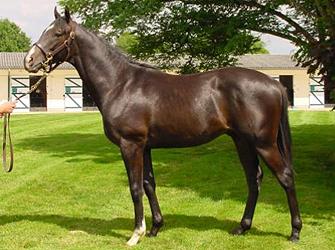 FEET OF FLAMES (In the Wings-Fraulein Tobin) bred by Graf und Grafin Stauffenberg won with 3 length in Nancy. Sold as yearling to Daniel Wildenstein, he was held in high regards, as he was entered in the English and French Derby, but could not fulfill these ambitious plans.
The meanwhile 7yo gelding (Photo before the Deauville Sale) is from the first crop bred and raised at Schlossgut Itlingen.