31/08/18 The results of the BBAG Yearling Sale follow the international trend ...
...quite disappointing result for Stauffenberg Bloodstock as well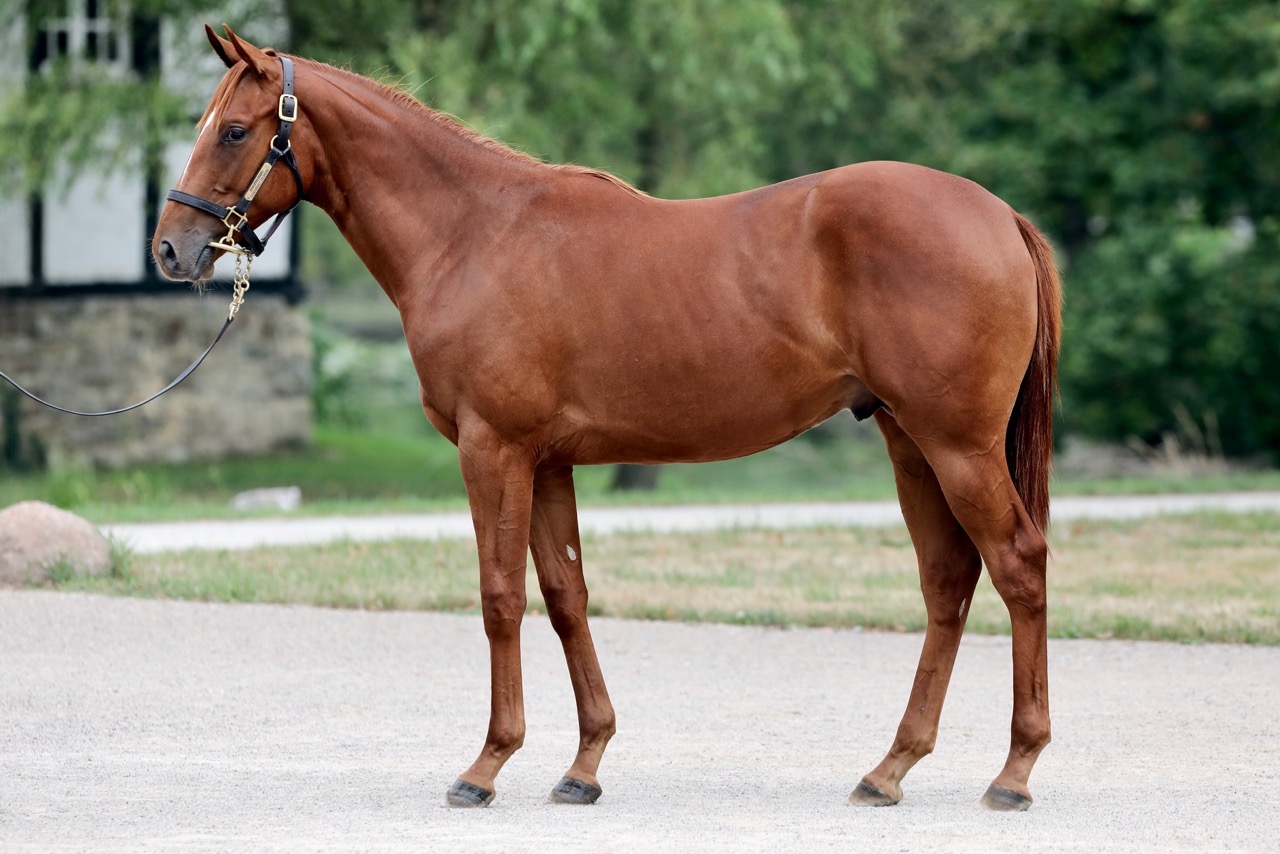 STAUFFENBERG BLOODSTOCK
finally consigned 10 yearlings at the BBAG Yearling Sales and knew that it would not be easy to get near the headlines of the recent years with the consignment containing 6 fillies and only 4 colts. Finally all colts were sold, where only one of the fillies changed hands in the ring. With the others the expectations did not match with what prizes the customers were willing to pay in the current circumstances.
So the top lot of the consignment was Lot 152,
GIOVANNI
, a son of
SEA THE MOON
, whose first 2yos made such a good impression so far and whose son
QUEST THE MOON
won a
Gr.3
on the following Sunday.
Back in 2014
STAUFFENBERG BLOODSTOCK
was the leading consignor and the then top lot made €260.000, significant more than the €202.000, all yearlings this year sold for. The average prize was €99.200 in this year, where as this years average was only €40.400, but still more than the average of the whole sale (€38.332)