12/04 ┬┤S┬┤unday ┬┤S┬┤eattle Dancer day?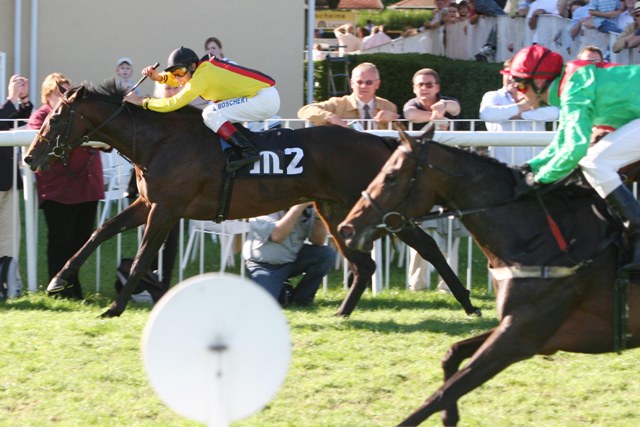 Four starters by SEATTLE DANCER try to add glory to the Champion sire. GLOBAL DREAM (left, winning the Maurice Lacroix Tropy, Gr.2) is running against real strong competition in the Gr.3 Dr Busch Memorial in Krefeld. There will be two starters in Maidens before as ZUCKERPUPPE tries to improve her good performance from last Sunday on her way - hopefully - to the German Oaks and KAMPINO is running in an other Maiden over 1400m.
In Frankfurt starts ORIENTAL HERO, a colt which started quite promising as a 2yo last year.