04/12 Lady Marian Leads Way at Tattersalls
Thus or similar were the headlines of publications reporting about the third day at Tattersalls December Sales.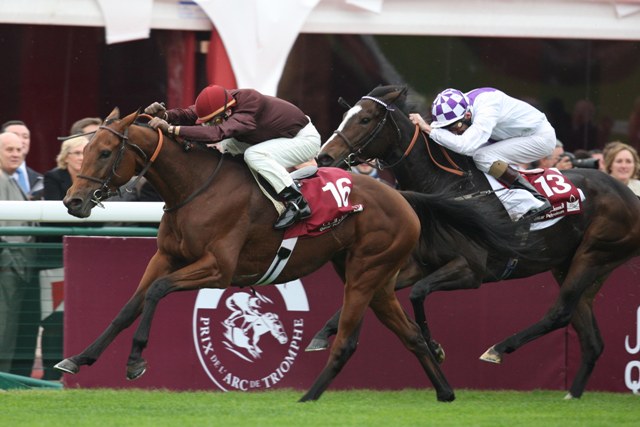 LADY MARIAN (Nayef-LA FELICITA) so far the best horse bred by Graf und Grafin Stauffenberg at their Schlossgut Itlingen proved to be one of the highlights at the Tattersalls December Sales, when selling for a whooping GNS1.800.000 (around €2.300.000) to John Ferguson, acting for Sheikh Mohamed bin Rashid al Maktoum. The filly offered by Ronald Rauscher as agent for Rennstall Gestut Hachtsee of Reginald Graf Norman and his sister will head to Dubai to be prepared for a campaign in the best races in 2009.
Graf und Grafin Stauffenberg feel very honoured, as this was the second top lot at one of the leading Breeding Stock Sales bred by them within two weeks. FOUR SINS, one year older than LADY MARIAN topped the Goffs Breeding Stock Sale after being sold by H H Aga Khan to Katsumi Yoshida.
Both fillies were sold by their breeders as yearlings and now brought a major cash return to their respective owners. It shows that even in these challenging worldwide economic conditions profits can me made in the horse business.