05/10 LADY MARIAN won the Prix de lĀ"Opera
first Gr.1 winner bred by Graf und Grafin Stauffenberg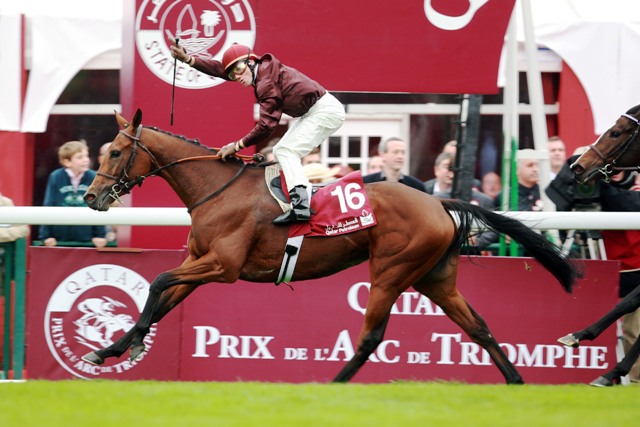 The nearly incredible happened in phantastic style - LADY MARIAN (Nayef-LA FELICTA) won the Quatar Petroleum Prix de lĀ"Opera, Gr.1 against some of the best fillies in Europe and so one of the most important races for fillies in Europe. The filly provided their breeders Graf und Grafin Stauffenberg with their first Gr.1 win. She runs in the colour of Rennstall Gestuet Hachtsee, is trained by Werner Baltromei and has so far always been ridden by Dominque Boeuf. LADY MARIAN was sold at the BBAG Yearling Sale for ā'¬49.000 and has now won more than ā'¬310.000 and increased her value by an enormous amount.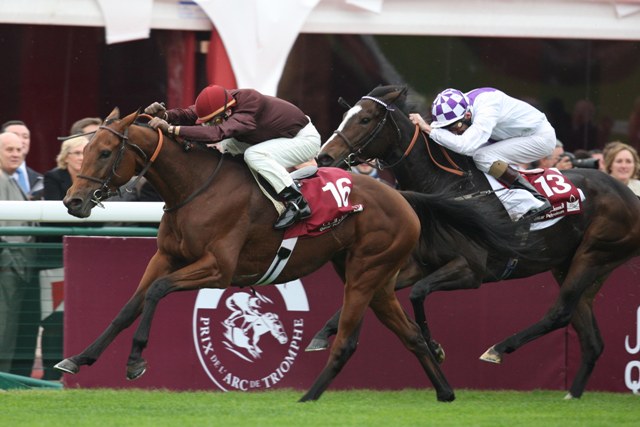 The press stated as follow:
Racing Post: Lady Marian too hot for Irish duo ... A cracking contest ... she (Lady Marian) has improved no end ... and came with a strong late run to win cosily ... the daughter of Nayef beat some of the best fillies around and there is no reason why she cannot progrƃĀ©ss further ... However, Lady Marian possessed a superior change of pace ...
TDN: ... Held up in the pack by Dominique Boeuf, she quickened impressivley on the outside ..., then inhaled that rival (Lush Lashes) in the final 100 yards for a decisive score ...
EBN: ... The winners of the Gr.1 Irish Oaks (Moonstone) and Gr.1 Preis der Diana (Rosenreihe), along with this seasonĀ"s triple Gr.1 winner Lush Lashes, were among a good field ..., but they were put in their place by the German raider Lady Marian.
the-racehorse-com: ... (Lush Lashes) had no answer to the late run of Lady Marian, who ran on from midfield with a strong run on the outside that took her clear to an emphatic win ...
Timeform gives her a rating of 125 and so even higher than BORGIA, the best filly trained in Germany for a long time.
Werner Baltromei: ... She is an improving filly and I donĀ"t know her limit yet ...
Dominique Boeuf: ... She is a real racehorse and proved ... that she belongs at the top level ... when the door opend she flew ...